It's time for a fresh look!
Our uniforms are designed and made by domestic workers to be classy, easy to wear, and durable.
Comfortable work in, and stylish enough to travel in.
Choose the cut & fabrics that suit you!
**All proceeds go to support and empower women workers.
All uniforms include mask, doek & apron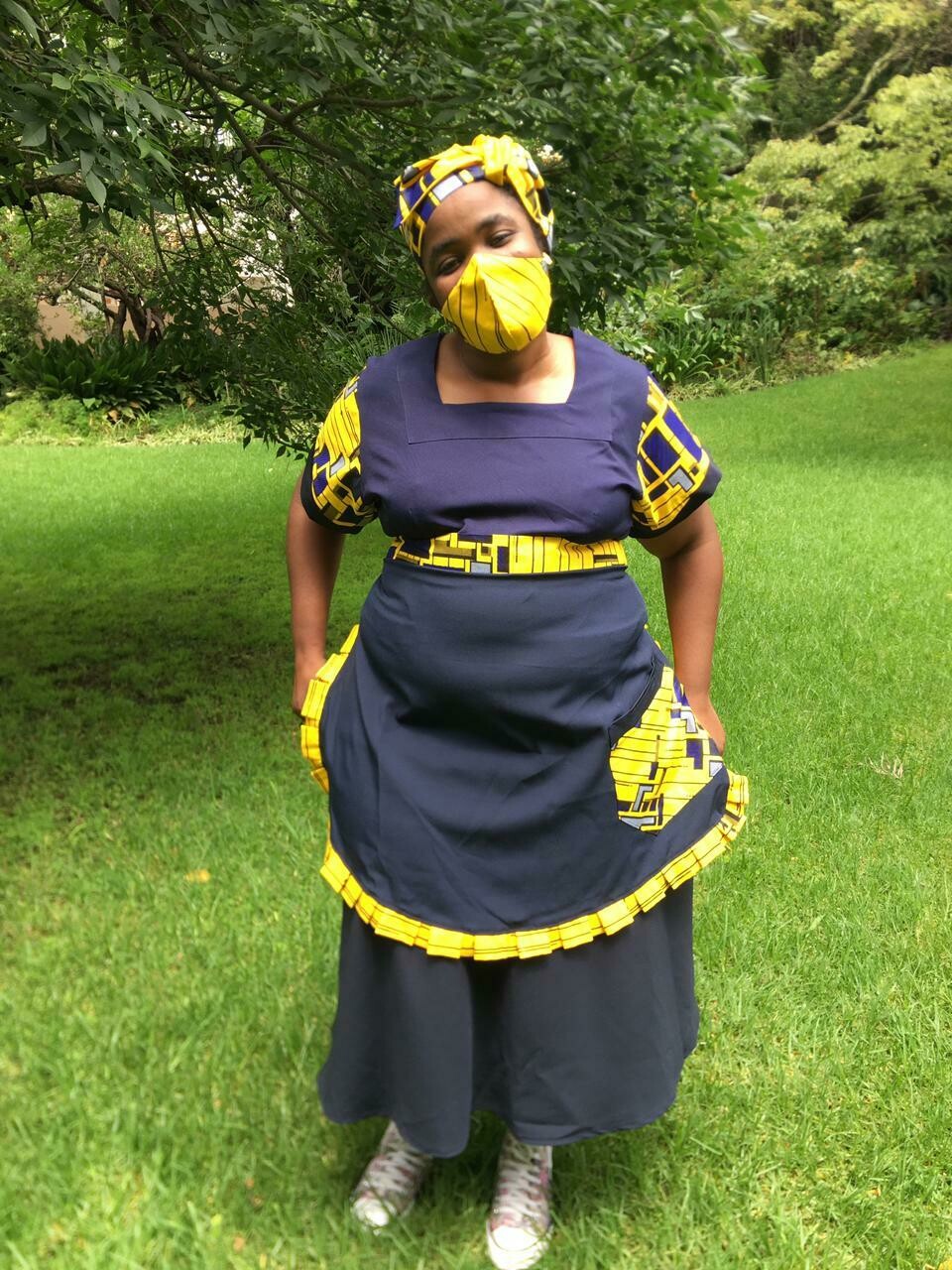 Uniform with Skirt
SKU 202103
Product Details
Shirt has a comfortable square neck, and two trimmed front pockets. It's accompanied by a flowing, a-line skirt reaching mid-calf. Select solid or patterned fabric for trim. Uniform includes matching mask, doek and apron.

Save this product for later